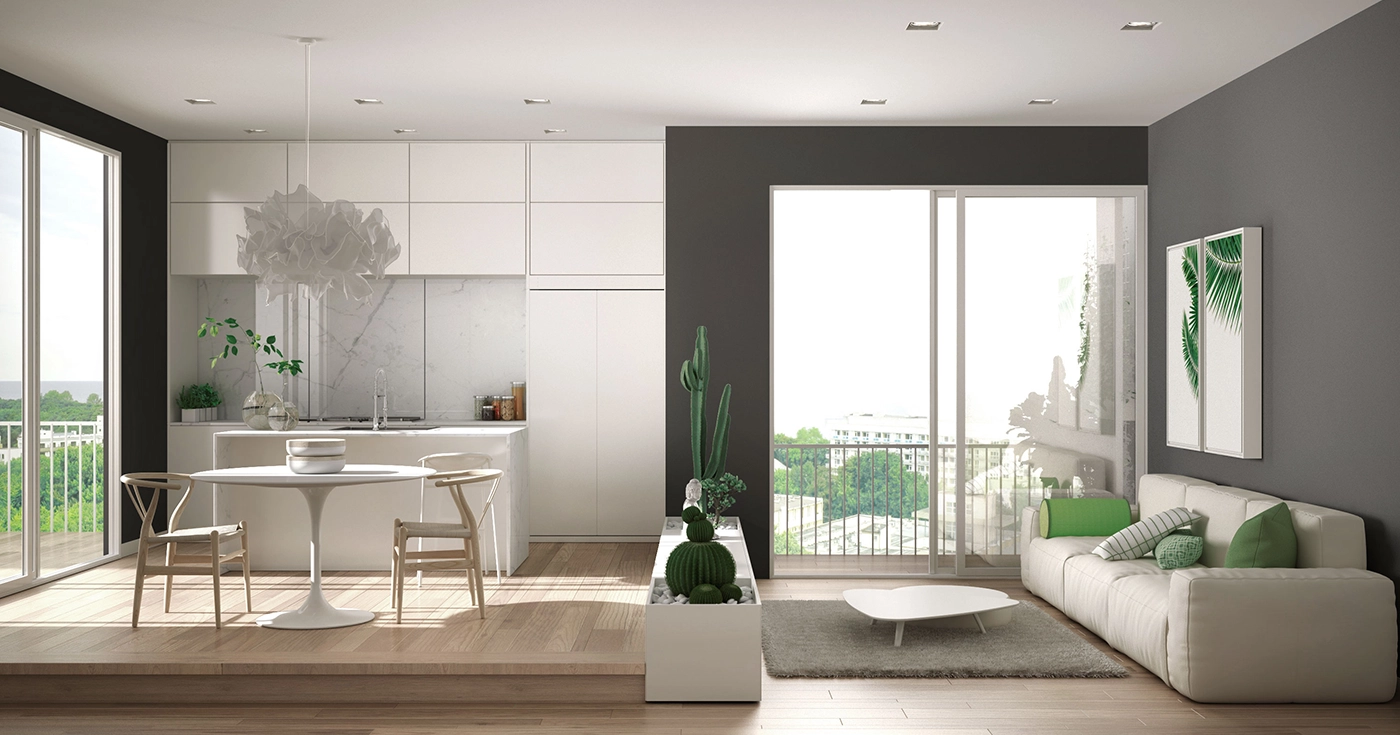 'Flex living': the future of real estate investment
The pandemic marked its origin, but flexibility is already a life trend on the path to consolidation. And, as such, it is reflected in the real estate market, both in the world of offices and in flex living.
But what do we mean by that? Some experts, like Javier Caro (CBRE), consider it the evolution of coliving, which we've discussed in the blog before. Are we talking about workspaces, living spaces… or a mix of both?
What is 'flex living'?
A recent study by Atlas Real Estate Analytics defines flex living as a real estate category that encompasses "assets designed for tenants to reside in for weeks or months." The tenants, in this case, are young people aged 25 to 45, "generally with highly skilled jobs, a certain level of purchasing power, and a flexible lifestyle." In other words, digital nomads not tied to specific locations or mortgages.
Thus, flex living includes three types of assets. Coliving, which is based on a shared living experience; smart living, which leans towards independence and comfort, and serviced apartments, which are high-quality properties for those who don't want to compromise on luxury or flexibility.
The differences are evident when you look at the space. While coliving typically refers to spaces ranging from 15 to 30 square meters per unit, with a private room and sometimes shared kitchen and bathroom, corporate living goes up to 50-100 square meters, with up to three bedrooms and private kitchen and bathroom. In between, smart living, which typically consists of a studio with one or two bedrooms, a private bathroom, and either a private or shared kitchen.
Atlas RE data paints a picture of a growing market. Occupancy in this type of assets averages over 85%. Demand is strong in major cities and is starting to make its way into coastal areas and islands.
Currently, there are around 83 operational coliving and smart living assets in Spain, equivalent to over 4,300 beds. Additionally, there are 31 assets in development, adding more than 5,000 beds to the existing supply.
'Flex living' in real estate investment
The appeal of these propositions is reflected in the growing interest from the perspective of real estate investment. Instead of buying a property solely for long-term rental, flex living investors seek properties that can adapt to different needs over time: short-term rentals, long-term rentals, personal use, and more.
One of the standout examples of flex living is investing in tourist properties through platforms like Airbnb. Investors purchase properties that can be flexibly rented to travelers during the high season and, during the low season, use them for their own purposes or long-term rentals. This maximizes the income potential of the property and makes it more resilient to changes in demand.
Among the key advantages of flex living investment are:
Greater flexibility: One of the main advantages of flex living is the flexibility it offers to investors. They can adapt their properties to the changing market needs and generate consistent income at different times of the year.
Income diversification: By allowing different types of rentals, such as short and long-term, investors can diversify their income sources, reducing the risk associated with real estate investment.
Higher profitability: The ability to rent a property short-term, especially in tourist areas, can significantly increase profitability compared to long-term rentals.
Personal use: Flex living also allows investors to enjoy their own properties at specific times. This can be especially appealing to those looking to combine investments with travel experiences.
When investing in these types of assets, however, it is essential to consider several criteria. Location is crucial. Major cities combine a lack of rental housing supply with a vibrant economic activity, making them attractive to the typical flex living user. Furthermore, the property must be versatile enough to adapt to changing needs and have sufficient amenities to attract a wide range of people. And management, whether through a company or the investor themselves, is crucial.
Something not to worry about if you choose to invest through platforms like Urbanitae. While we haven't yet financed flex living projects, we have studied coliving proposals and invested in a flexible office space in Barcelona, with outstanding results for investors. The project, The Haus, closed in December 2022 with a final return of 21% and an IRR of 29%, 17 points above expectations. If the trend continues to consolidate, it's certain that investment opportunities in flex living will also come to Urbanitae.