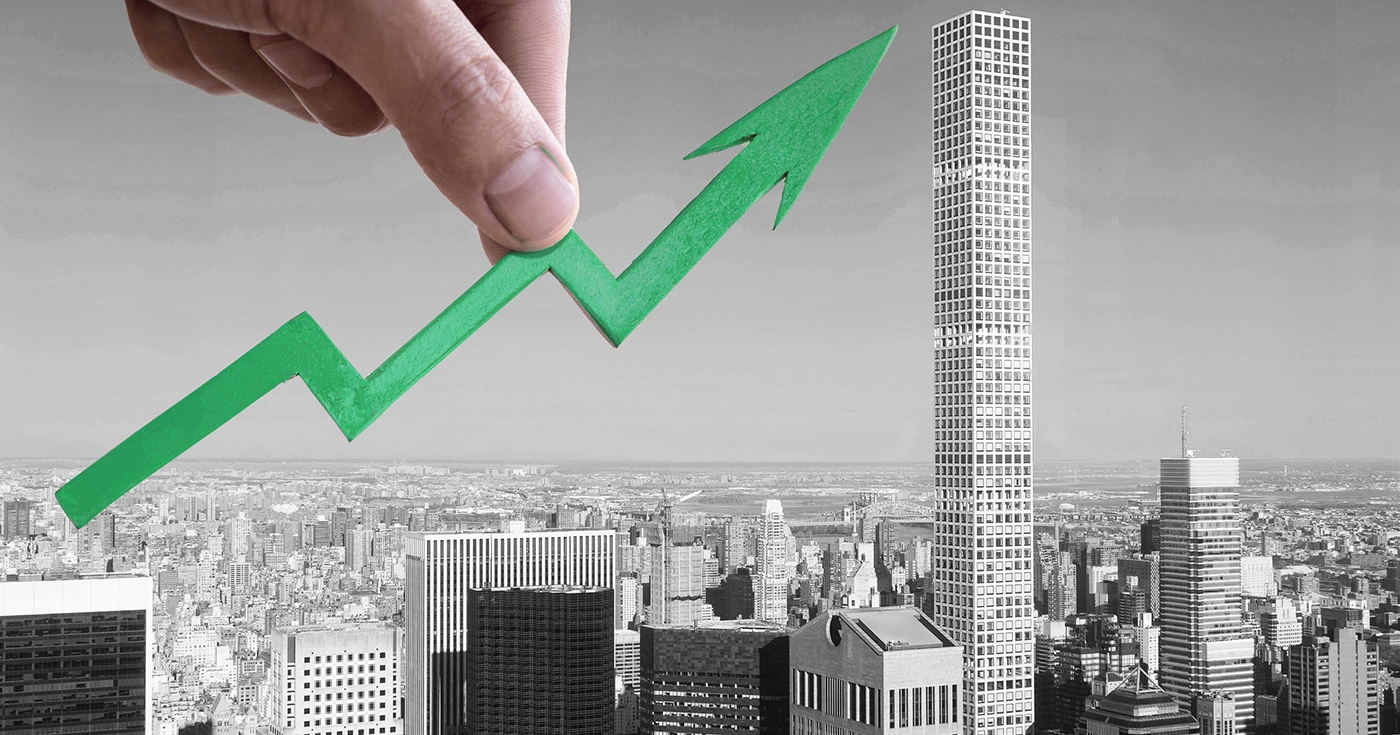 Real Estate investment in Europe set to rebound in the second half
Good prospects for real estate investment in Europe. The consulting firm Savills predicts a 35% increase in investment in 2024 compared to the estimates for 2023. Therefore, they expect transaction volumes to reach 220 billion euros next year, compared to the projected 163 billion for this year.
The firm believes that the recovery will occur starting from the second half of 2023. This will happen as banks and investors adapt to the new context of interest rates, debt costs, and higher returns.
Savills experts point out that an increasing number of investors will show interest in capitalizing on the rise in the European office market and also emphasize the retail sector as another segment to consider. They highlight that transactions made in complex situations often offer attractive long-term returns.
Residential demand remains high
Credit rating agency S&P predicts a period of price correction in the European residential sector due to rising interest rates in most countries. It also highlights that the demand for housing in the continent remains very high, keeping the demand alive. However, the forecasts and potential developments for each country vary.
In the case of Portugal, a significant portion of transactions are concentrated in residential properties in the capital. Lisbon, followed by Porto and the Algarve, are the three most dynamic regions. Due to continuous increases in interest rates and limited supply, transactions decreased by 19% during the first half of 2023. However, according to the consultancy firm Knight Frank, the outlook for 2024 is optimistic in Portugal, especially in the luxury Lisbon market. The firm estimates that premium residential prices in Lisbon will increase by 2% in 2024, surpassing other major European capitals like London or Berlin.
Residential real estate is also a key segment in Italy. The housing prices grew by 6.5% in 2022, especially in holiday areas with high demand such as Sardinia, the Lake Como region, or Florence. This is mainly due to foreign demand seeking to invest in tourist areas. In 2023, unlike other European countries, it is expected that the prices of these assets will reach record levels. However, in 2024, they may experience a slight decline due to the rise in interest rates, which pose a barrier to entry into the real estate market for many private investors.
France is the most visited country globally, with Paris being the most visited city in Europe. Vacation rentals are widespread and, along with a shortage of housing, drive up the average prices. Furthermore, with the 2024 Olympics on the horizon, there is expected to be increased demand for housing. Therefore, urban projects are being developed to meet this demand, including the Athletes' Village in the three municipalities of Seine-Saint-Denis, spanning 50 hectares. This increase in supply in the French capital could provide access to investors in one of the cities with the highest price pressure.
Meanwhile, although Germany is a benchmark market for real estate investment in Europe, investment volumes have declined. As early as 2021, Deutsche Bank warned that the bullish cycle in the German real estate market, which began in 2010, would conclude in 2024. In 2022, we observed a slight decrease in sales prices, despite demand exceeding supply, a trend that has persisted since the past decade. There was also a greater emphasis on rentals. Due to the spiral of central bank interest rate hikes, analysts maintain the forecast of a contraction in the housing sector in Germany starting next year. If real estate prices continue to fall, it could represent an investment opportunity with high returns.
In the United Kingdom, the rising rental prices are no longer news. In March of this year, London recorded the fastest increase in the past ten years, at 4.8%. This country is in a situation similar to Spain, with demand far exceeding available supply. It is estimated that there are 10 potential tenants for every available property. Furthermore, the Bank of England has raised interest rates to 5.25%, making it difficult to secure a mortgage, leading to a subsequent drop in sales prices.